Once again i'm talking about my fashion icon, Kendall! I love her style so much, she's always had a great sense of fashion. Kylie Jenner also has great style, but i think i can relate more to Kendall's. This warm almost summer season, she has been using all of this seasons trends the PERFECT way! crop tops, gladiator sandals, denim, short shorts and slits. Her style is the perfect definition of MOD (model off duty). She shares this style with her high-profile besties such as Cara Delevigne, Gigi Hadid and Hailey Baldwin. Here are some of her recent outfits...
Una vez más estoy hablando de mi icono de la moda, Kendall! Me encanta su estilo tanto, ella siempre ha tenido un gran sentido de la moda. Kylie Jenner también tiene un gran estilo, pero creo que me puedo relacionar más a Kendall. En este clima de casi verano, ha estado usando todas estas las tendencias de la manera PERFECTA! blusas, sandalias de gladiador, de mezclilla, shorts cortos y aberturas. Su estilo es la definición perfecta de MOD (modelo fuera de servicio). Ella comparte este estilo con sus mejores amigas de alto perfil, tales como Cara Delevigne, Gigi Hadid y Hailey Baldwin. Estos son algunas de sus recientes outfits ...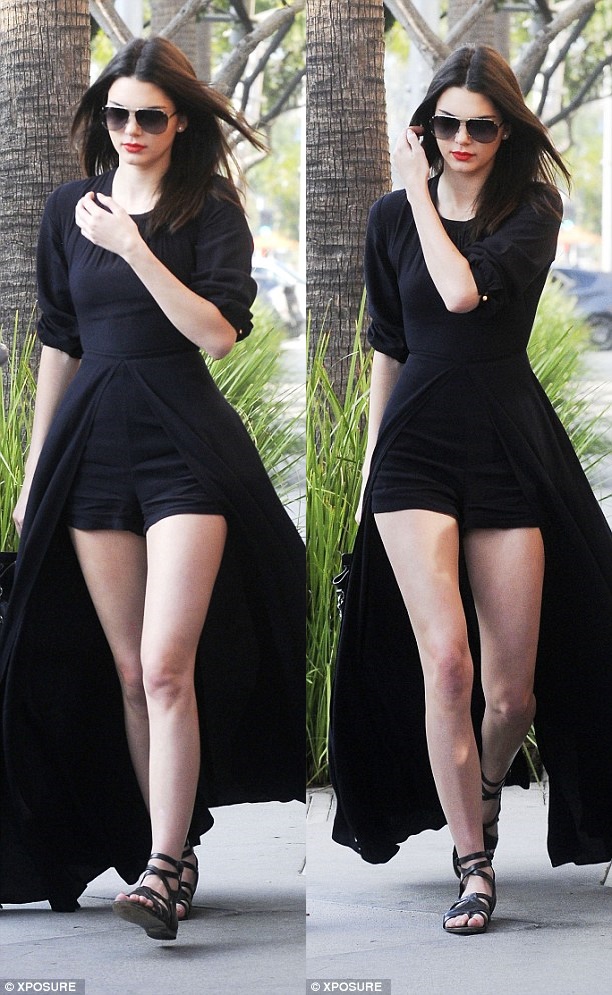 I hope you liked this post and i'll be writing much more now that i'm on vacati
on!
Espero que les haya gusado este post, y estare escribiendo mucho mas ahora que estoy de vacaciones!